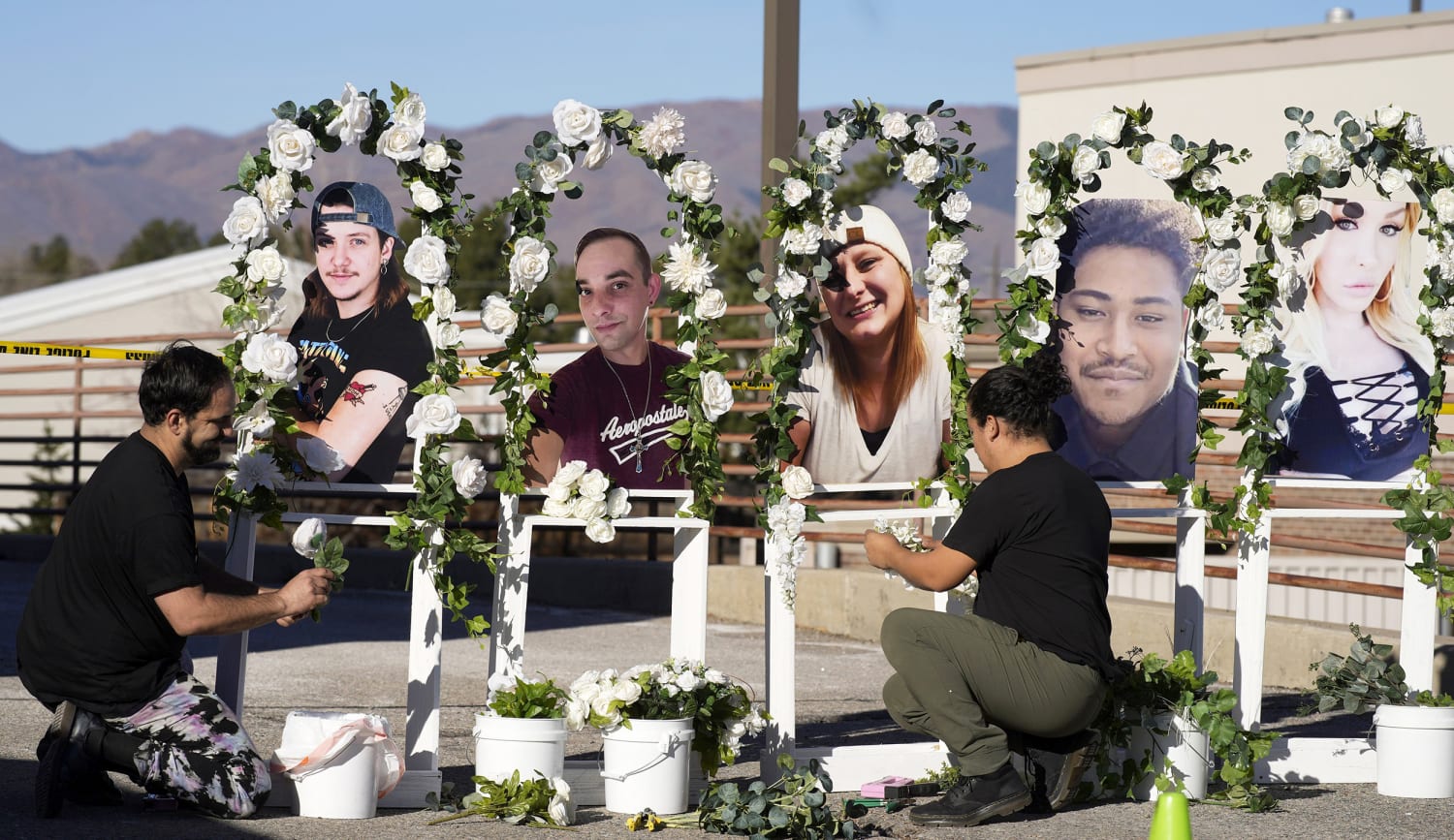 They also argued that, unlike printed court documents, it would be too difficult to redact the video, which shows "moments of death and severe injury to several people."
Judge Michael McHenry agreed not to make the footage public because attorneys on both sides were opposed. He said he had not received any media requests to do so.
Public court records released last month include still images of the attack and its aftermath. District Attorney Michael Allen said in a court filing that the surveillance video would be introduced at trial.
On the night of the shooting, Aldrich went to Club Q in Colorado Springs, left and then returned, according to authorities.
Surveillance video showed Aldrich entering the club wearing a red T-shirt and tan ballistic vest while holding an AR-style rifle, with six magazines for the weapon and a pistol visible, police Detective Jason Gasper testified during a February preliminary hearing.
Investigators said that soon after entering, Aldrich opened fire indiscriminately.
The shooting was stopped when Navy information systems technician Thomas James grabbed the barrel of Aldrich's rifle, burning his hand it was so hot, Detective Ashton Gardner testified.
As panicked patrons fled from the dance floor, James and Aldrich tumbled off a landing and struggled over a handgun. Aldrich fired at least once, shooting James in the ribs, Gardner said.
After being shot, it is clear from the video that James was tiring, "but he continues to do what he can to subdue the suspect until police arrive," Gardner testified, noting that James later gave up his spot in an ambulance to someone else who was injured.
Army veteran Richard Fierro rushed over to help, grabbing the rifle and throwing it, Gardner said. Fierro then used the handgun to beat Aldrich, telling officers later that he "kept hitting" the suspect until they arrived.
Aldrich is charged with 305 criminal counts, including hate crimes and murder. Public defenders have declined to talk about the case, and investigators have not released a motive.
Prosecutors and defense attorneys argued during a preliminary hearing over whether Adlrich's actions were a hate crime. Aldrich, who is nonbinary and uses they and them pronouns, had visited Club Q at least six times in the years before the attack, witnesses testified. The venue has long been a sanctuary for the LGBTQ community in the mostly conservative city.
No trial date has been set.
Source link