A young boy received his dying wish after Marvel and Disney characters appeared at his home to surprise him before he passed away.
Freddy Leitch, 8, from Gillingham, England, struggled with a rare genetic disease his entire life, news agency SWNS reported.
Chronic granulomatous disease is a genetic disorder in which white blood cells are unable to kill specific types of bacteria and fungi, according to the National Institutes of Health. 
MOM OF 5 ISSUES URGENT RSV WARNING AS HER CHILD FIGHTS ILLNESS
After he became sick on April 16, Leitch was given just days to live, SWNS said.
After many days in the hospital, young Freddy Leitch asked if he could go to Disneyland Paris and stay at the Marvel hotel — a trip that had been postponed multiple times due to his illness, as SWNS reported. 
The boy's mother, Kirsty, took to the internet with an appeal, asking if anyone was willing to dress like Freddy's favorite Marvel and Disney characters and pay him a visit. 
SEVERE COMMON COLD CASES INCREASING AMONG YOUNG CHILDREN MAY BE PEGGED TO COVID-19 LOCKDOWNS
Shortly after, Spider-Man, Stitch, The Hulk, Supergirl, a Power Ranger, Mickey Mouse and more appeared on his front doorstep.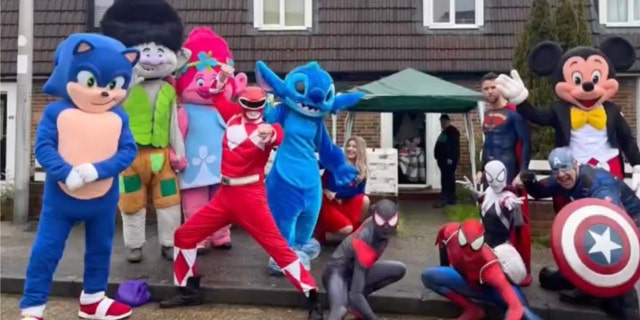 Leitch's mom told SWNS that it was the most joyous 20 minutes of her young son's life. 
"Afterward, he said to me, 'Mom, that was the best day ever,'" she said. 
She went on to thank those who came to the house, saying the family was so grateful for the surprise. 
FOUR-YEAR-OLD TODDLER CLIMBS 52-FOOT-HIGH WALLS, HER MOM SAYS SHE JUST 'GOES FOR IT'
"The people who turned up were fantastic," she said.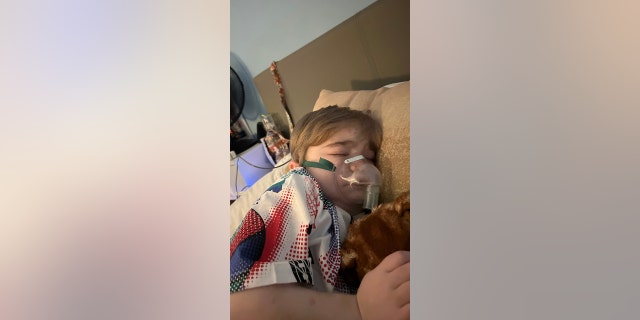 Just days later, Leitch passed away at home with his loved ones by his side. 
For the first few years of his life, Leitch handled the disease well, until a bone marrow transplant in 2018 failed to boost his immunity, noted SWNS.
CLICK HERE TO SIGN UP FOR OUR LIFESTYLE NEWSLETTER
Leitch fought multiple viruses and infections over his life, including many that put him in the hospital, said SWNS.
"We're heartbroken, we're devastated that he's grown his wings, but grateful that he's gone in peace."
In 2021, the family learned that Leitch's kidneys were failing after doctors discovered he was suffering from a virus they had originally missed, the news agency said.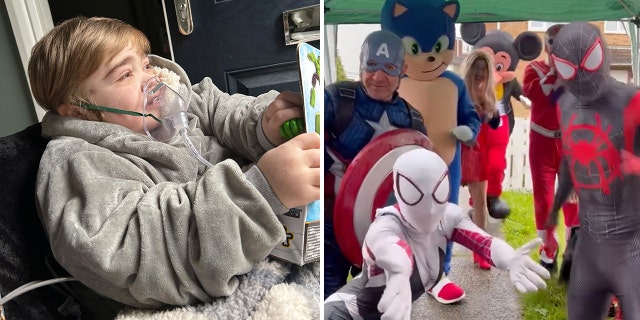 By January 2022, the infection was life-threatening. It worsened right around the time the family planned to visit Disneyland. 
Leitch's mom said the family did many things throughout the last year of her son's life that made him happy, telling SWNS that they took a family trip to Turkey and even got a dog named Phoenix, named after an X-Men character. 
CLICK HERE TO GET THE FOX NEWS APP
"He had such determination," Leitch said of her son, sharing that he passed away at home.
"We're heartbroken, we're devastated that he's grown his wings, but grateful that he's gone in peace," his mother also said.
"He's going to leave a massive Freddy-shaped hole in all our hearts. He's left us with so many memories. That's what he's given us."
Source link