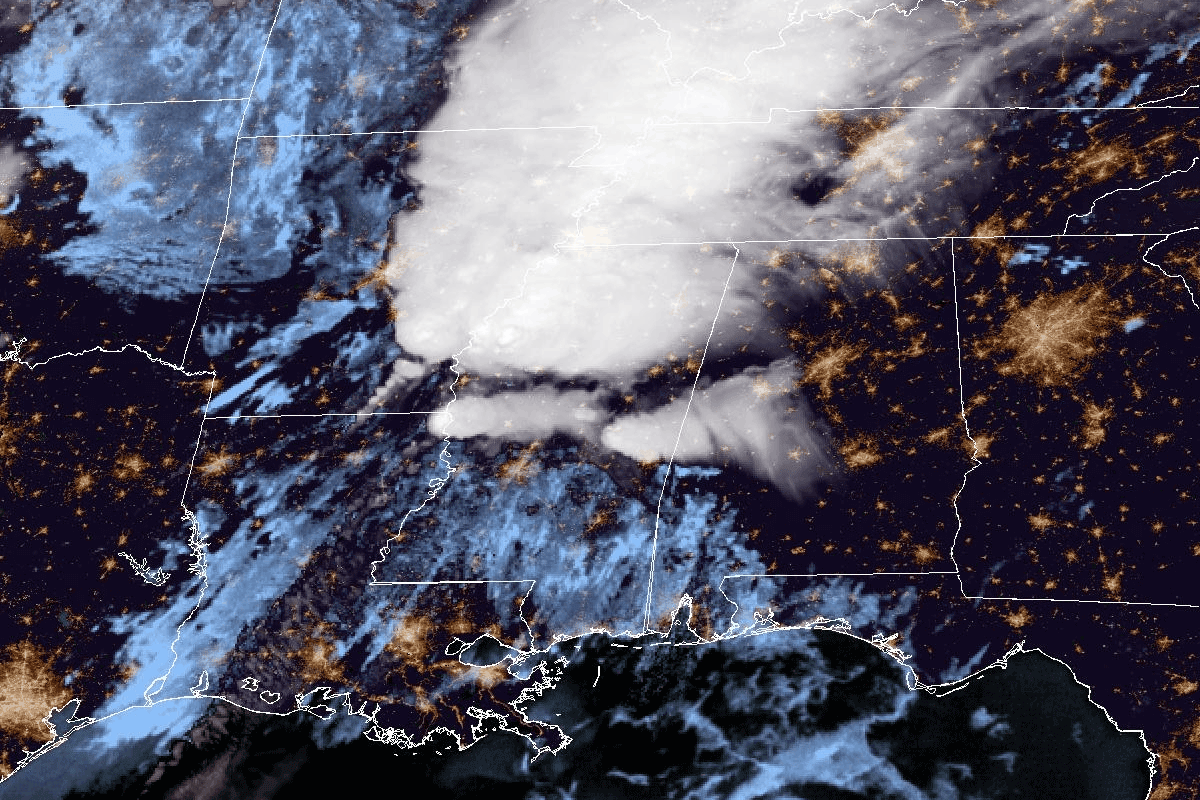 A tornado struck parts of Mississippi on Friday and caused damage to at least two communities, forecasters said.
The extent of the damage was not immediately clear from officials, but the National Weather Service said there was damage in Rolling Fork and Silver City.
The state was sending search-and-rescue resources and other help to the area, Malary White, spokesperson for Mississippi Emergency Management Agency, told NBC affiliate WLBT of Jacksonville.
"Of course, whenever it's daylight we are going to have a real look at just how extensive this damage is," White said.
No fatalities had immediately been reported, White said in an email. The Federal Emergency Management Agency has also been alerted and is monitoring the situation, she said.
Just after 8 p.m., the weather service warned that a tornado was on the ground and headed towards Rolling Fork, a community of around 1,800 around 60 miles northwest of Jackson.
It later said the tornado was heading into Silver City, which is northeast of Rolling Fork and has a population of around 220.
Rolling Fork and other areas had been under a "tornado emergency" issued by the weather service, and forecasters urged people to take cover immediately.
A tornado emergency is a term used when there is a severe threat to life, and reliable sources have confirmed a tornado, according to the weather service. It began to be used in 1999 when a tornado was headed towards Oklahoma City, Oklahoma.
The tornado in Mississippi occurred as very buoyant air and strong low-level and upper-level shear was forecast to increase the risk of severe storms in the area, according to the weather service.
Most of Mississippi, and parts of northern Alabama and central Tennessee were under tornado watches Friday night.
Earlier Friday in Texas, two EF1 tornadoes with 100 mph winds struck in Parker County, west of Fort Worth, around 5 a.m., the weather service said. Five people were injured, NBC Dallas-Fort Worth reported.